Why LifeBot® Telemedicine
What Frost and Sullivan said…
"Telemedicine is the Future:
It is now estimated by Deloitte's Center for Health Solutions that telemedicine will save $500B annually in productivity.
Having the right patient data or information in a timely manner is critical. Telemedicine has shown it may reduce medical errors as much as 75% in treatment of trauma, as just one example.
Selection of an able vendor or supplier for this demanding technology will determine if it was a good investment long term. Most will fall by the wayside, limited by the scope and breadth of their expertise; by the ways they address the real problems presented by such rapidly developing technologies in so many medical specialties. Most telemedicine solutions are already limited by performing very costly video conferencing only.
Telemedicine Must Be Mobile:
A new breed of mobile community paramedic is beginning to show up on the scene. Indications are that 85% of healthcare will be done in the home or in remote clinical settings in next five or six years. A paradigm shift is coming for digital health.
The Mobile Micro-Hospital or Emergency Room:
For these purposes the LifeBot system is being deployed in numerous applications. Such telemedicine solutions must be readily portable and perform a multitude of procedures in multidisciplinary fashion. They should be able to manage medical records exchange, treat the most innocuous of symptoms, but also be able to respond to serious life threatening issues, like resuscitation, yet still be rugged enough to manage care on the battlefield, or during major events or disasters".
Performance
Unlike most telemedicine platforms that simply provide voice and video feeds, LifeBot provides direct patient connection and full physiological monitoring. Physiologic data feeds include electrocardiogram (ECG), 12-lead STEMI, blood gases, ultrasound, electronic patient call report (e-PCR), electronic health record (EHR), blood pressure, live clinical waveform, NIBP, dual invasive blood pressure, SpO2 with plethysmogram, etCO2 with capnogram, tpCO2, dual temperatures, etc.
LifeBot differentiates with its capability to provide full physiological monitoring, beyond voice and video feeds.
It is highly integrated into the emergency workflow. The system understands the priority of each data set in a medical emergency context, and sends them in the right order. It is a doctor developed system with a deep understanding of patient's and hospital's EMS needs.
Many other solutions rely only on the camera of personal smartphones and are far from providing the same diagnostic data accuracy and multi-parameter patient information aggregation as LifeBot's device.
Safe and Secure
Most available devices have limitations when telecommunication bandwidth reaches low levels or when latency is too long.
For example, communication of vital signs can be interrupted if the bandwidth is occupied by heavy videos and other applications consuming voluminous data.
LifeBot was built to keep working with bandwidth as low as 30kb/s. Even in challenging bandwidth environments, LifeBot allows a remote specialist to select a patient area of particular interest, providing high definition imagery of the selected area.
LifeBot's ability to translate the output of any sensor into raw data makes it unique in the context of low bandwidth.
Another example of incidents that often happen in remote areas, such as rural areas, is the loss of signal. Most available devices lose a signal after 10s. LifeBot, however, keeps working with latency (delay) as high as 1500ms. Upon reconnecting, the most critical life-saving data is transmitted first.
LifeBot architecture includes on-board data storage making LifeBot unique to handle high latency.
Secure
Patient data with Lifebot is securely transmitted using Advanced Encryption Standard (AES). Secure text messaging may also be used to send highly specific or sensitive information "silently".
LifeBot uses an ID scanner that is able to scan a patient's ID to obtain demographic data, and is secure using advanced encryption standard in order to meet Health Insurance Portability and Accountability Act (HIPPA) standards through cloud based VPN. This ID scanner and cloud facility can be adapted for the Chinese market.
Integrated and modular
LifeBot is the only telemedicine system that is fully integrated: the healthcare staff does not need to know how to go from one device to another, taking handwritten notes of the outcome from each device. All the devices are integrated together, which optimizes costs, space, ease-of-use, reduces training and avoids manual error. The healthcare specialist does not have to try to wire all those separate devices; neither do they need to take written note anymore. It is all integrated and automated.
Critical to containing the deployment costs of telemedicine systems is scalability and speed or efficiency at which deployment may successfully occur. It should have minimal impact on personnel training requirements. Most telemedicine solutions utilize multiple separate devices to meet their needs, but not LifeBot. LifeBot is a fully integrated mobile solution that minimizes related costs with just one system. This eliminates the need for training personnel on multiple medical devices. Multiple devices also cannot be put into use as quickly and efficiently as a single unified system, which is fully scalable. In addition, they often require separate maintenance programs from different manufacturers, which also will increase ongoing recurring expenditures.
Unlike most existing systems, LifeBot's modular design allows the system to be modified to fit the specific needs of the organization, rather than the organization changing to meet the design of the technology. Multiple LifeBot systems were also designed to be able to communicate with one another, allowing for collaborative efforts on difficult procedures or diagnosis.
Competitive landscape
From a Telemedicine perspective, LifeBot does not really have a true competitor, in the sense that no other Telemedicine product on the market can offer the full functionality and capabilities of a LifeBot along with the software and seamless integration.
From a functionality point of view, there are emergency service monitors, but these do not deliver remote telemedicine capabilities, although similar to LifeBot, they do provide the necessary emergency service room support and are highly integrated into the emergency workflow for hospitals and treatment centers.
There are also numerous platforms and systems that link doctors and patients by mobile phones, apps, etc. However, this is not telemedicine at all in the sense that none of these platforms provide remote clinical services to patients. There are many digital health information services, remote diagnosis, video to physicians, electronic medical records and, even remotely prescribed treatment. However, none of these options provide remote clinical services to patients, seamlessly integrate medical devices in an ambulance, nor are any of these options integrated into the emergency workflow for hospitals and treatment centers. They simply lack the hardware and software necessary to provide real time physiologic data as input to an EMS specific electronic patient care record that can be transmitted to physicians and hospitals.Compliance and general characteristics
LifeBot is FDA-cleared and CE-marked.
Class I FDA MDDS Compliant (medical components 510(k) compliant)
All major components are CE certified and FCC Part 15 compliant for acquisition
General characteristics are:
51cm x 30.5cm x 30.5cm
Height 23cm
Weight (Nominal - equipped): 6.8kg – 11.4kg
Manages Connectivity Security and Central Data Repository Servers:
Cloud Based Communications and Data Management Services by LifeBot:
Persistent: Cellular interfaces connection Quality of Service management.
Hard Disconnect Restore: Reinitializes data connection after 1 minute or less of complete hard disconnect.
Critical Disaster Recovery Over-Ride : Hot-Failover Protection using World-Wide Regionalized Network for low routing hops
Health Information Exchange (HIE) : Capabilities for Patient Call Data Collection to Central Repository Server to and from multiple LifeBot 6 systems.
Remote Windows User Policy : Administration to Manage conventional PC Monitoring and Abuse
Secure HIPAA Connectivity: 256-bit AES encryption over secure VPN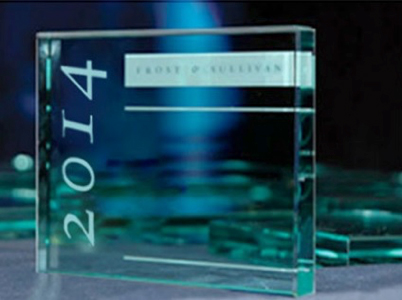 Award Winning Technology
Best Telemedicine Software 2019 by Business.com
Best Portable Telemedicine Award 2014 by Frost and Sullivan
Winner twice of General Maxwell Thurman Award by James "Red" Duke, Jr. M.D. and former U.S. Assistant Secretary of Defense S. Ward Cassells, M.D. at American Telemedicine Association
Best EMS1.com product of 2013